Collaborative Filtering, Explained
In October 2006, a little-known American entertainment company called Netflix announced the Netflix Prize, a competition offering US$1,000,000 to any member of the public who could improve the performance of Netflix's recommender system by at least 10%.
Read More
Machine Learning
Spreadsheet
---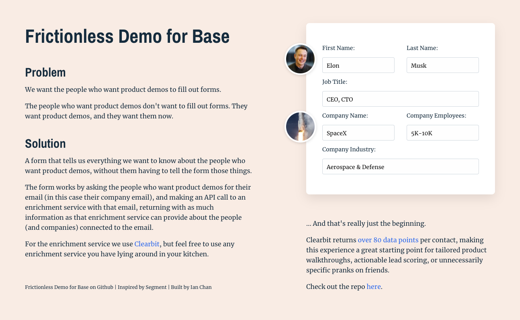 Frictionless Demo for Base
How sprinkling a little personalization technology onto our demo forms resulted in our most successful A/B test ever.
Read More
User Experience
JavaScript
Interactive Demo
---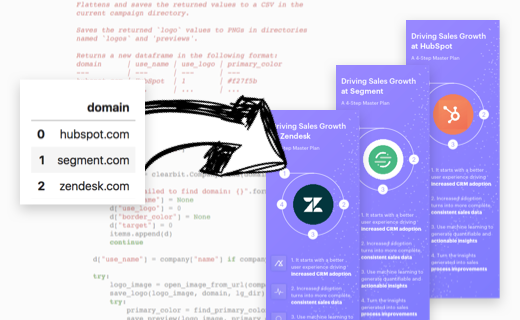 Personalized Images at Scale
SDRs put a lot of work into outbound messaging to capture the attention of prospects. What if they could... Not do that work?
Read More
Marketing Automation
Python
Jupyter Notebook
---
There used to be a lot more going on here. You've basically caught me in the midst of moving a couple things around. I wasn't really expecting guests.
I guess I could tell you a little bit about myself.
I grew up in Kuala Lumpur and Singapore, went to college in Columbus and moved to Chicago right after.
I currently live in San Francisco.
I try to have something different to say about the subjects I write about, which might be why I don't publish all that often. I think good writing takes time, and sometimes you have to live through things to be able to write about them. But I also think good writing takes practice, which is why this space exists.
Data-related things.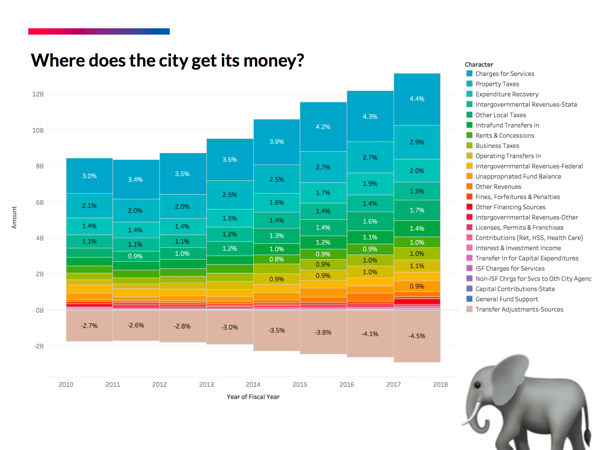 Government
WTF is The City Doing? An Exploration of the 2017 San Francisco Budget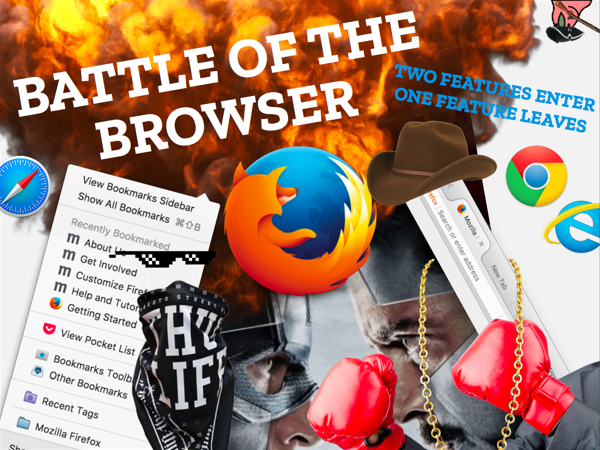 Product
Browserbowl: Recommendations for Firefox in the Year of Our Lord 2010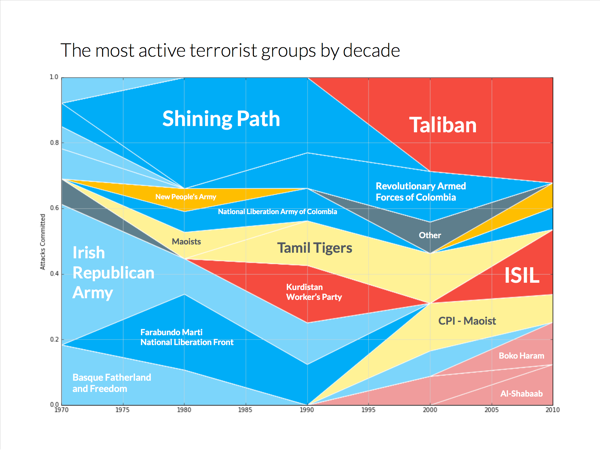 Global
Machine Learning & Terrorism (I Promise I'm Not Training Robot Terrorists)
Real links, but badly in need of context and annotation.
What else?
Current projects:
Previous projects:
🕵️ Detective, Elephant Investigations
📊 Growth-Hacker-in-Residence, MaGIC
🌏 Digital Nomad/Vagabond, South East Asia
Future projects:
💡 Put on pants both legs at a time
🚀 Send Snapchats from Mars
You can reach me multiple ways, the fastest of which would be to send something to my Snapchat (actually don't do this it turns out I'm really bad at accepting friend requests from strangers). But you can also email me at hi@theianchan.com, if you're into that kind of thing.